As I sit here, trying to figure out how to summarize this year's HWBG Retreat, I am both at a loss for words, and at the same time, so filled with memories that I want to share. The problem is there isn't enough room on this website to handle them!
The first rig pulled into the horse camp around 2:30 on Thursday afternoon & by the time we gathered for appetizers, welcomes & introductions around 5:00, 35 excited, talkative ladies filled the meeting hall.
We started the weekend off with the 1st Annual HWBG triathlon, which consisted of a road apple toss, roping a dummy steer & shooting laser targets, all while mounted on a stick horse!

---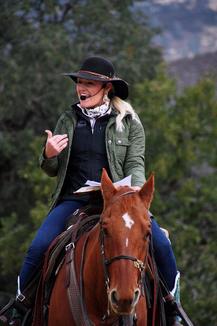 Our speaker this year was Whitney Cartrite-Huckaby. Whitney is a wife, mother, author, & horse & cattlewoman. She is a country girl who enjoys seeing the Word of God come to life through spending time with her horses. Whitney says, "To Me, horses resemble the Word of God in that they are active and living. New discoveries are waiting to be made every day. There is always more to learn because neither is robotic. Each offers a fresh inspiration that evokes us to change and grow. Both are a pillar of strength but have a softness and tenderness that demands our trust."



---
---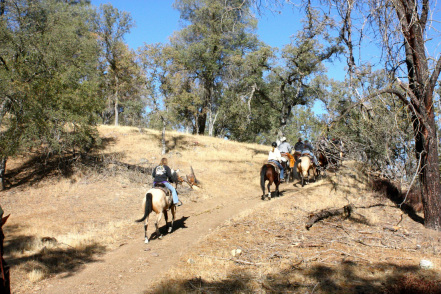 ---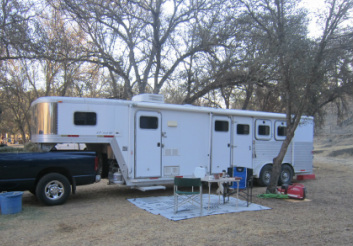 ---
---