HWBG Statement of Faith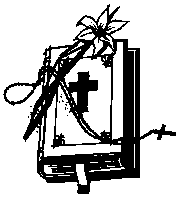 We believe...
...The Bible is the infallible Word of God and is inspired by the Holy Spirit.

...There is only one God, who exists eternally in three persons: God the Father, God the Son and God the Holy Spirit.

...That man is created in the image of God but separated from God by sin.

...Without Jesus we cannot have a relationship with God.

...We can have a personal relationship with God through salvation.

...Salvation cannot be earned, but is a gift from God.

...Salvation is given to us when we admit we have sinned, believe in the death, burial and

resurrection of Christ and accept Him as our Lord and Savior.







---
HWBG MISSION STATEMENT
RIDE...RELAX...REFLECT...RENEW...REJOICE

... Repeat when necessary


---